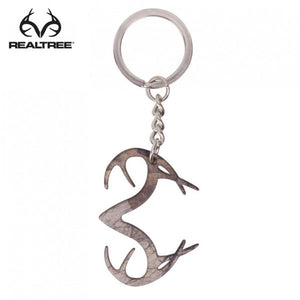 We offer free shipping with all items but shipping on these two would be way more than we cost, so we are offering them as a set of TWO. This free economy shipping is USPS First Class Mail which takes up to 10-14 days for delivery.
Manufacturer: SPG Signature Products Groups - makes Browning products
Color: Realtree Xtra - your keychain may not look exactly like photos as these are genuine licensed Realtree keychains, not cheap imported stamped forgeries.
Basic keyring, can hold up to 10 keys. Zinc alloy. Die Cut.
keyring is one inch all around; keychain from widest is 2" long
Price / Set Includes 2 Key Rings (2PK)
We would like to leave our favorite prayer blessing - John 3:16  "

For God so loved the world, that he gave his only begotten Son, that whosoever believeth in him should not perish, but have everlasting life."  Dear Lord Jesus, I give you my heart and life today and ask you to be my Saviour.  Thank you for dying on the cross for me and rising again so I can go to heaven one day. In Jesus' Name,  AMEN.
Realtree Camo Key Ring Keyring Key Chain Keychain PACK OF 2